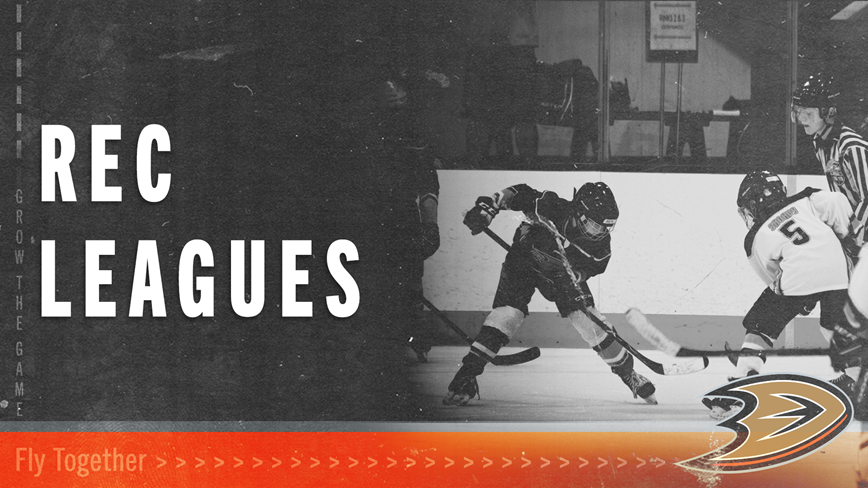 Welcome to the 2021 Rec League!
As we return to league play, we are introducing a shortened season and a Hybrid format as we welcome families back into our facilities. With the safety of all our guest and staff in the forefront, we will continue to ensure our rinks are clean, safe, and kept to the highest possible standards as we continue to follow state and county return to play guidelines.
The Rinks and Great Park Ice & FivePoint Arena youth ice recreational leagues are open for players of all ages and ability levels. Our philosophy is to develop great people through hockey and build an environment that reflects fun, pride, team work, sportsmanship and integrity. Our program follows USA Hockey models for developing hockey skills and life lessons throughout the program.
Our youth programs are recognized as a Model Club Association through USA Hockey and we are dedicated to age-specific skill development in accordance with USA Hockey's American Development Model.
2021 Hybrid Format
League Fees
Paid in Full - $315
Two-payment Option - $355

$177.50 due at registration
$177.50 due June 11
League Includes
2 age specific division skills clinics
2 team practices
4 games, one-hour, Cross-ice
4 games, one-hour, Full-ice
USA Hockey Rules
The Rinks staff coaching
Schedule
Saturdays
14/16U - 2:00 p.m. - 3:00 p.m.
8U - 3:15 p.m. - 4:15 p.m.
6U - 4:30 p.m. - 5:30 p.m.
Sundays
10U - 1:30 p.m. - 2:30 p.m.
12U - 2:45 p.m. - 3:45 p.m.
Age Divisions Offered
*All 6U & 8U games will be cross-ice
2020-2021 USA Hockey Age Guidelines - Click Here
Additional Fees
Full equipment is required to participate
2020-2021 or 2021-2022 USA Hockey membership is required for participation. 

To check your membership or re-register click here

The Rinks "Home & Away Jerseys & Socks"

 

(Ordering through Patriot Sports, additional one-time cost if needed)

 

click here
How to apply an account credit
Login to customer account
Proceed with registration for desired program(s)
When finished registering for your programs, checkout of the shopping cart
If there is a credit on your account, it will appear as an option to use for payment
Click

 

FAMILY CREDIT 
Confirm the amount that you want to apply
Click

 

USE CREDIT

 

and complete the transaction 
Important Notes
One parent/guardian may accompany minors into the facility for games
Masks are required in the facility at all times
For a full list of guidelines, visit the

 

Return to Play

 

page
All Hockey events held at The Rinks Poway ICE. All clinics, practices and games on Saturday and Sunday's. Depending on number of teams. Possibly play at other local rinks (Metro League) pending the post-Covid return to play guidelines.
The Rinks and Great Park Ice reserve the right to adjust program formats as needed to meet any Covid-19 state or county safety guidelines, rules, or laws to ensure the best and safest environment for our guests, families, and staff.
Sign Health Declaration
Health Declarations must be signed every day the participant is taking part in programming.